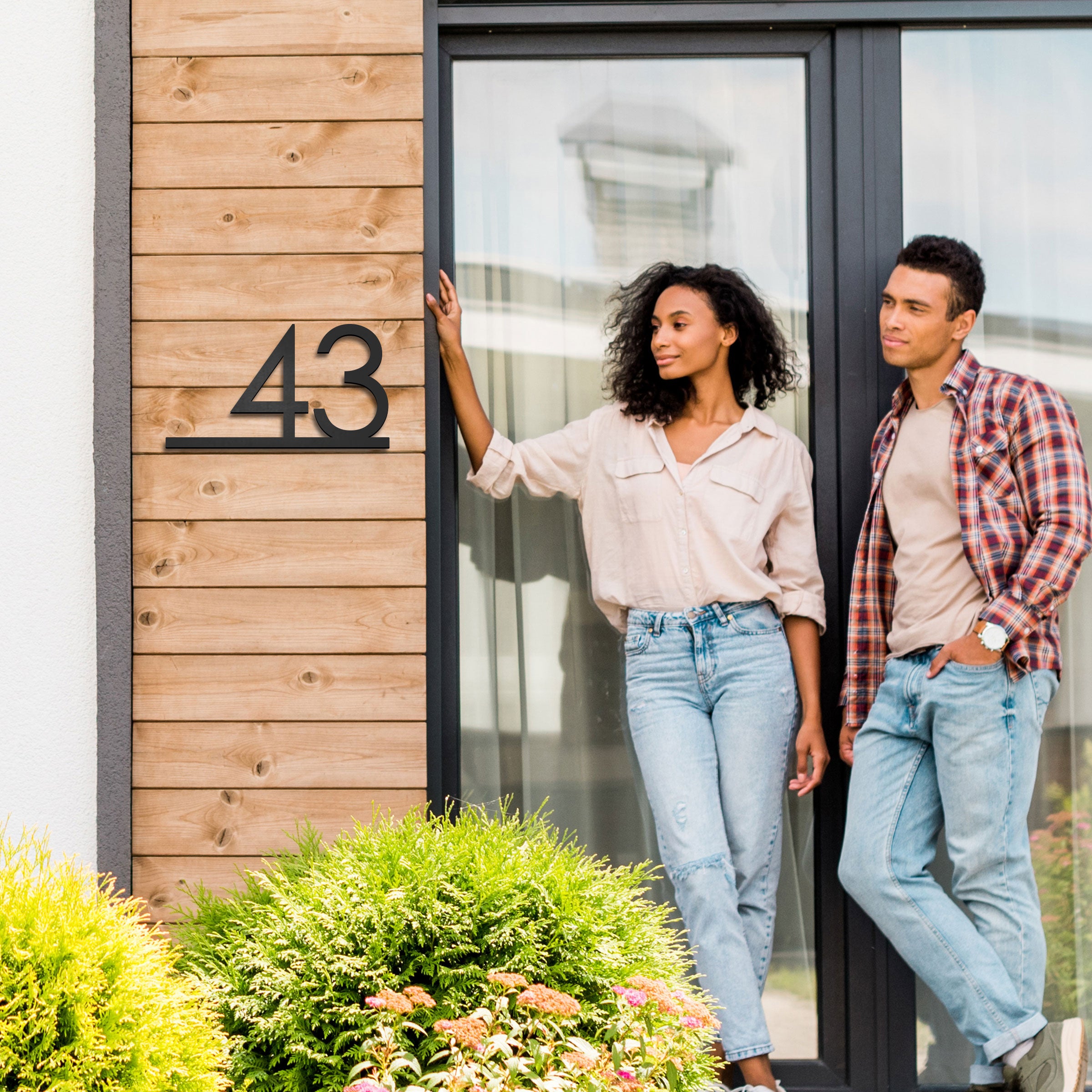 Where should a house number be located on your house? Considering how important a home's external appearance is, it makes sense that everybody might have a different answer to this question. We will go through the best solutions!
We understand that every home is unique and different and your house numbers should be as well. If you've just moved into a new neighbourhood, check with your homeowner's association to find out how the other houses in the area have their numbers displayed.
Here's a rule of thumb to follow. The Metal House Number should be able to be seen from the street or sidewalk outside your home. If you decide it's better to place them on the curb, make sure they're visible from both sides so people approaching your home from either direction can see them clearly.
Here is a few examples of good locations!
The Classic
Placing your house number next to the door is the most common space for modern house numbers and is easily noticed by delivery drivers. It loses originality points but works very well if there are no obstacles in the way.
Click here for a link to House Numbers
Structural Pillar
Installing your house number on a pillar is a great spot if you have a pillar in front of your door. This is a unique and obstruction free spot that is very easy to see from the street.
Click here for a link to House Numbers
Garage Door
This is a great spot for the same reasons the pillar was great, Its unique and easy to see from the street. If you have LED House Numbers it will be easier to connect the wires to your home since you don't need to worry as much about what the interior looks like after the installation.
Click here for a link to House Numbers
Custom Structure
This is the most unique out of the other choices and will immediately show off your creativity to your neighbour and cars passing by.
Click here for a link to House Numbers
All products shown can be found on our website House Numbers Canada
That's all there is. If you follow the guidelines above, you should have no problem finding a good spot for your LED House Number. Then, you'll be able to infuse a bit of personality into your home and put your address sign on display in the best possible setting.