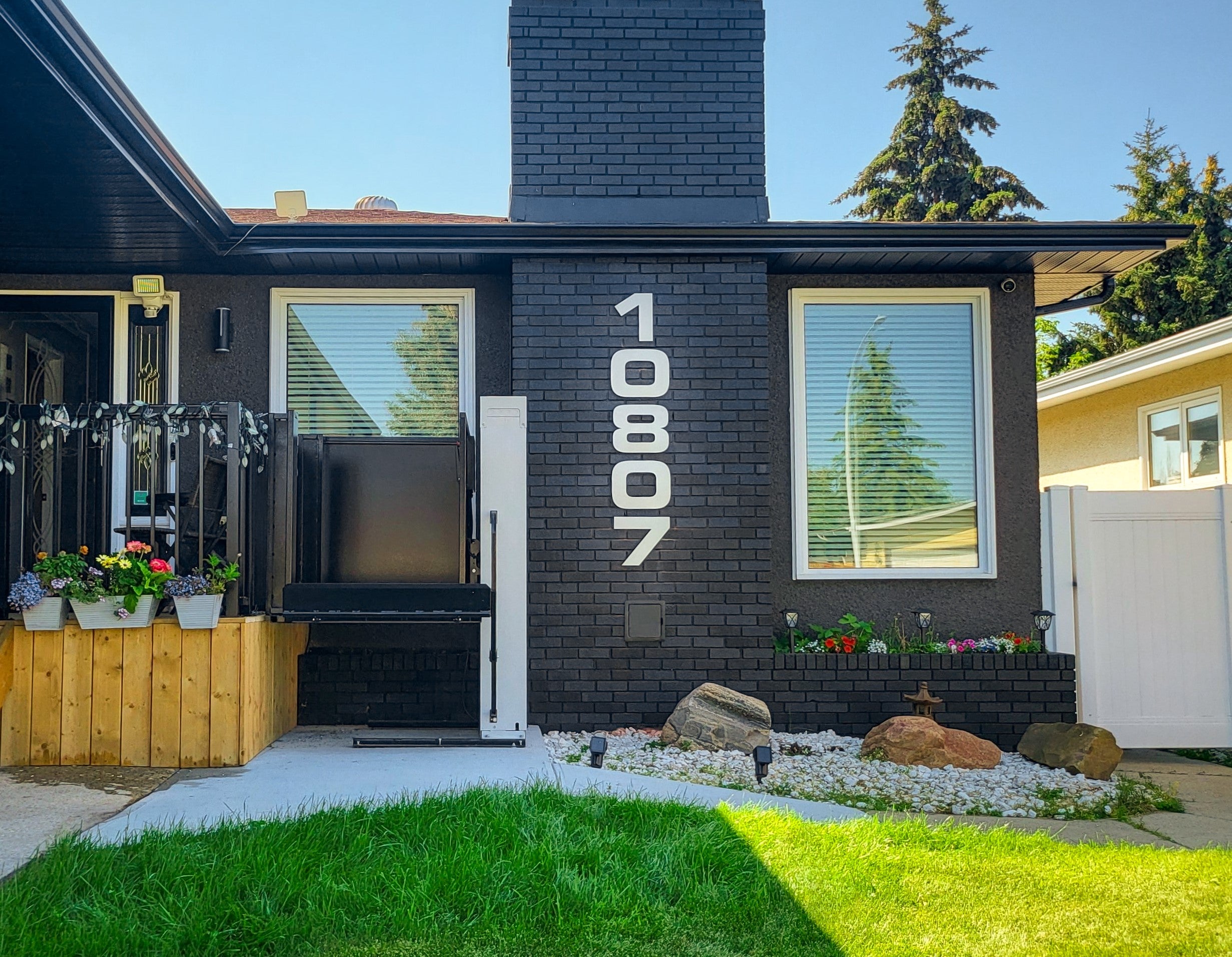 5. Coniferous trees
Our winters are long. As nice as broad leaf foliage is in the summer months, having nice spruce, cedar(s) or similar to bring some greenery to your front yard brings comforting nature feels during the cold winter months.
4. Concrete curbing
With different texture and color options you can separate your front yard features with your individual style. Moderately priced at $11-$15/linear foot, concrete curbing is a stylish way to bring an upscale look to your space. Bricks can heave and shift, plastic borders can get beat up by the mower but properly installed concrete curbing holds up well to Canadian seasonal changes.
3. Unique garage or porch lighting
LED lighting can stay on 365 nights a year and carry an operating cost of only a few dollars a month. They can improve security and help your house stand out on the block.
2. Door decor
Adding seasonal decorations around your front porch or choosing a bold new color for your door is a fun way to add some appeal to your home front.
1. House numbers from HouseNumbersCanada.com!
Clean, modern, and options with LED lighting. Easy to install and backed by warranty.
Browse our site
to find a style that suits you. We offer fast, free shipping* within Canada and excellent custom service.