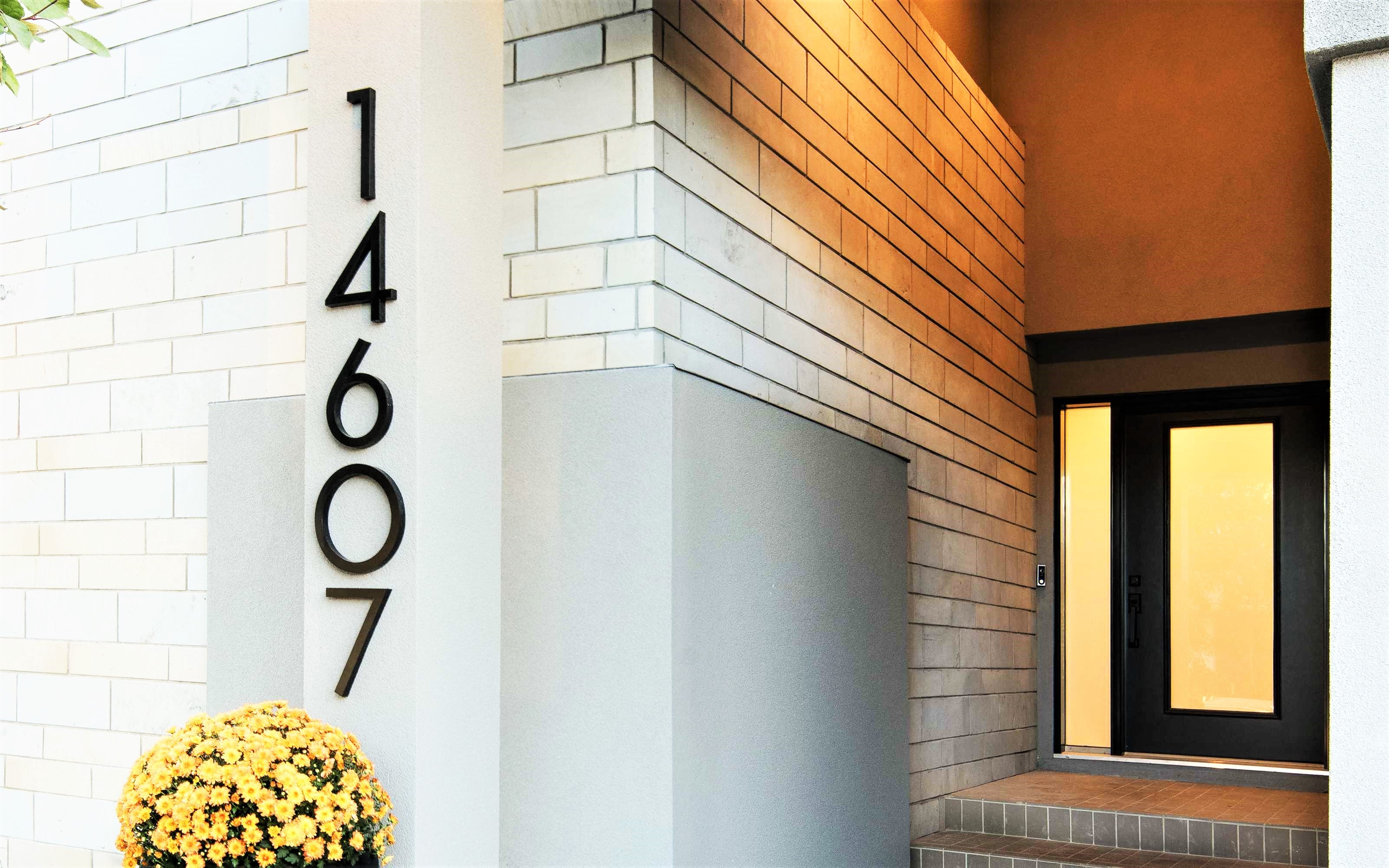 When we were hired by Hampton Homes to design a quality metal house number look and style for their new beautiful home build in Edmonton.  We wanted to keep the look very elegant and subtle.
We worked with the home owners on placement first and decided that the large pillar outside the entrance was the best place for the numbers.  The 10" metal numbers stretch over 6 feet along the pillar and add a new level of curb appeal to this lovely Edmonton home.
We love working with local home builders not only for house numbers and address signs in Edmonton but we can design and ship across Canada.
Thank you again Hampton Homes
www.housenumberscanada.ca