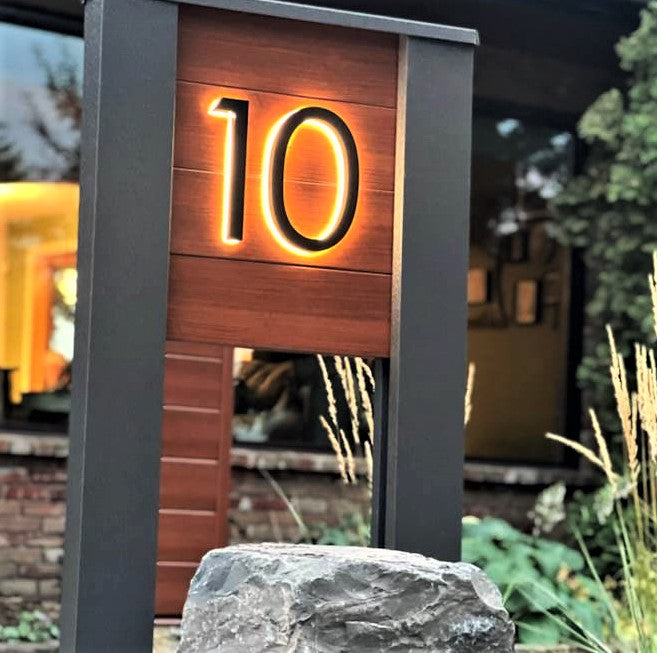 We offer the highest quality metal numbers and letters with pin mounts welded to the back and a custom printed paper pattern for installation. You get a beautiful address feature sign or house numbers with no visible fasteners. Sizes offered are 6" - 14". Larger sizes and custom designs are available. Email us your details or your idea and we will make it happen.
All of our address signs and house numbers & letters are fabricated to withstand all weather conditions and climates. Our product is UL Certified with an IP68 waterproof rating. We know every region is different so we build our products to withstand them all.
Ensuring a long lasting elegant look for your home.