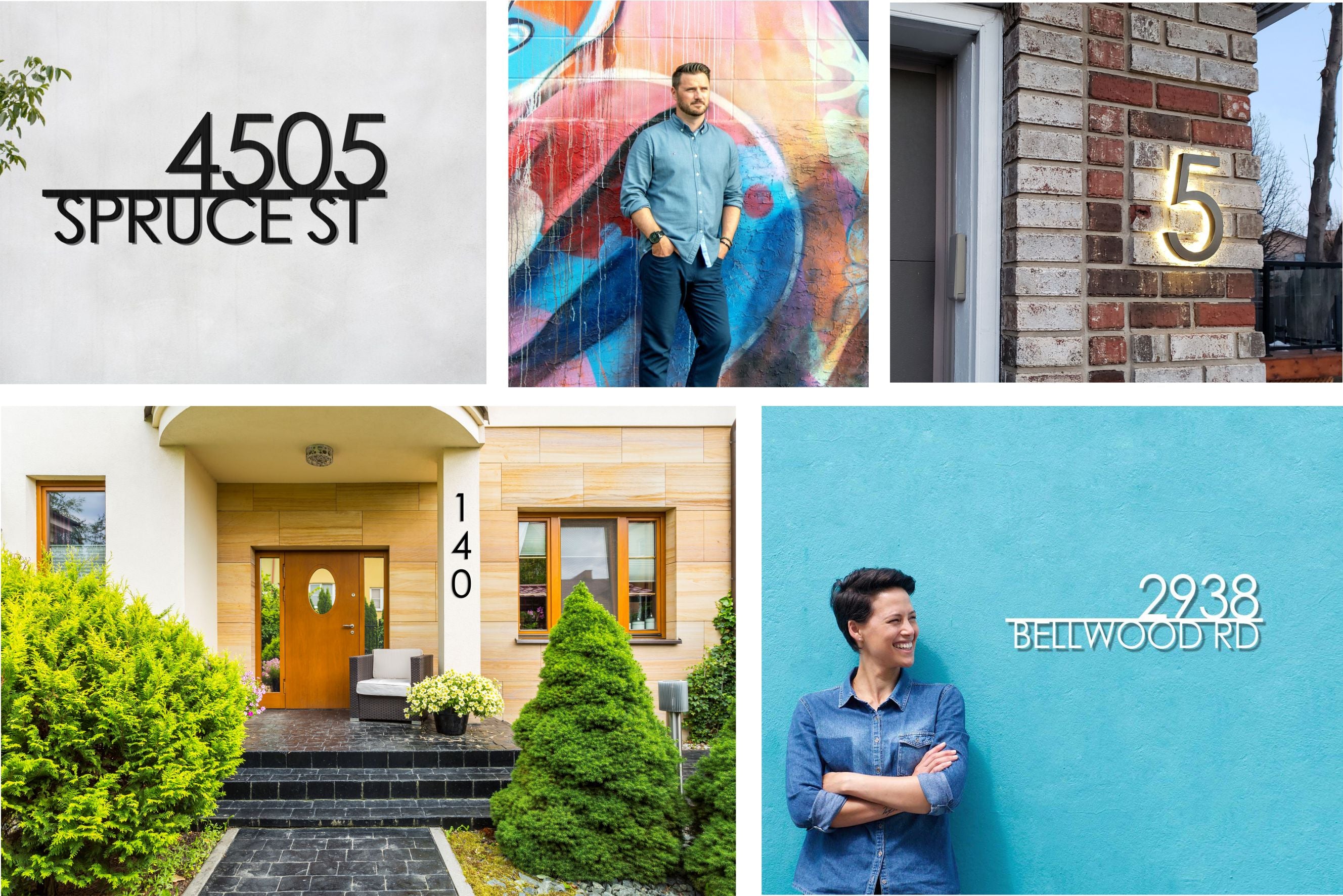 Throughout my career I have always had a passion for architecture and exterior home design. One day while walking through my neighborhood in St. Albert, I realized how modern and unique so many homes were but something was missing.  Most of they still had an old beat up hardware store house number with visible rusty screws. The numbers on each house were often outdated, worn, weathered and sometimes even non existent!

I realized that since our main company has been in the sign industry for many years we could certainly shift gears and design very high quality and elegant house numbers and address signs.  Not only for St. Albert and Edmonton but we could ship across Canada.  I made it my mission to start on samples first and perfect the look and quality.   Then we created a number of elegant but simple designs that would really pop and bring the exterior look to each house to the next level.

I was amazed at the feedback we got right away.  Home owners and builders it seems had been waiting for a company to create modern styles metal and LED illuminated for some time.  After seeing this exciting response House Numbers Canada was born.   Our mission is to be the number one house number supplier across Canada.